Christmas is the time to celebrate all holidays and decorate our home. However, because our garden is dormant in winter, many people will not look for inspiration in the garden, even if there are many plants to provide holiday gifts for decorations. The garland is an eternal and unchanging decoration needed at Christmas. But today we will not discuss
Christmas wreaths
. Let Lofaris take you to the world of dolls today. Christmas decorations that many children will like.
The first and most important thing is the
Christmas stocking
s for children. If you want your gift to look grand and beautiful, you must need a larger Christmas stocking. Christmas must be red! There are also elk and Christmas balls, no matter what you like, Lofaris has them. These handmade knitted Christmas stockings are very soft and beautifully made. It can be hung on the children's bedside to give them gifts.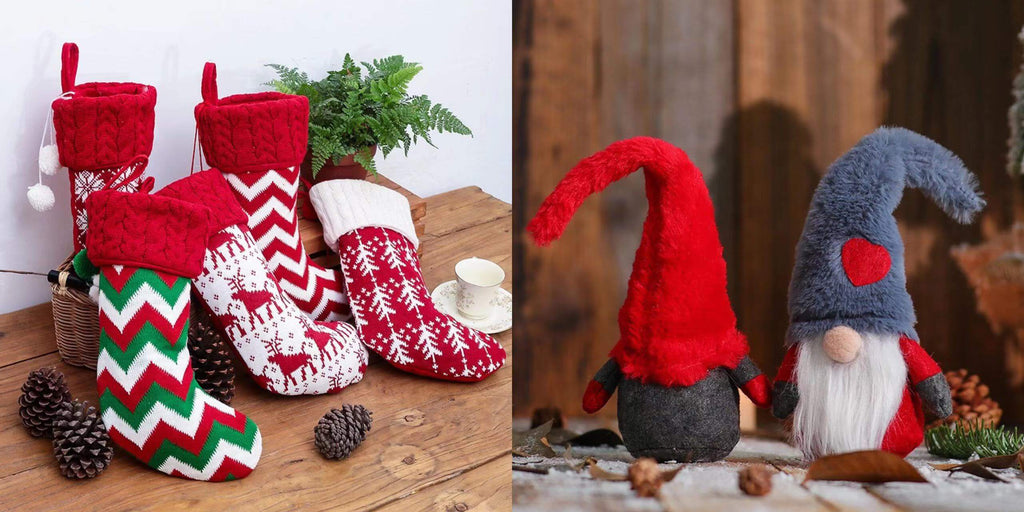 For adults, red wine is definitely indispensable when hosting parties. So how do you dress up your red wine bottle at a Christmas party? You can choose Lofaris' handmade
Christmas Knitted Red Wine Set For Decoration
. It's as cute as putting red wine in Christmas costumes. And in winter, there is no need to worry that the wine bottle will be too cold. Both beautiful and practical, and this fits almost all wine bottles. It can be used in other places.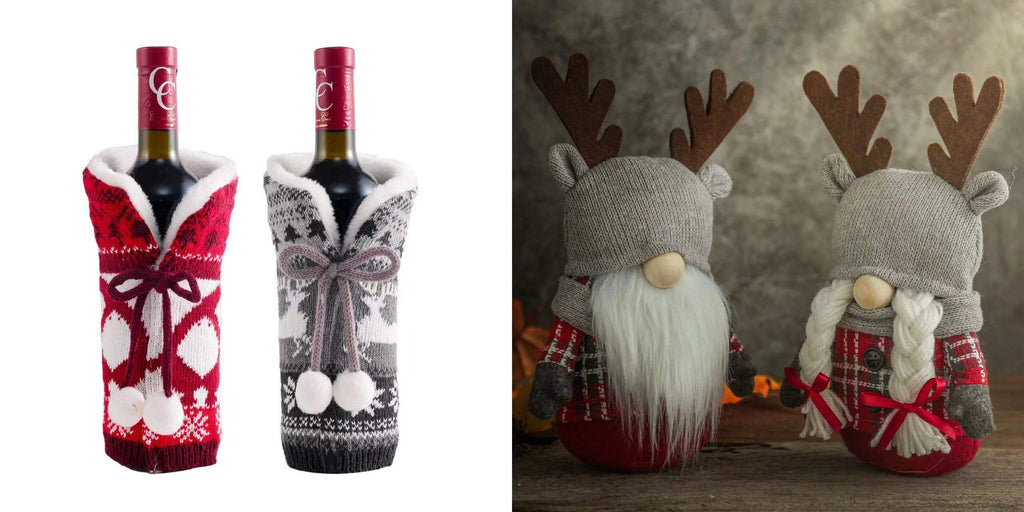 If you have children at home, you can also buy some dolls to decorate your home. These dolls can decorate your table, your curtains or you can hang on your Christmas tree. These cute dolls are all handmade. They have cute hats and many colors to choose from. It is basically built in the image of Santa Claus. It is very suitable to decorate your home during Christmas. You can also play with your children directly after Christmas. The price performance ratio is very high.
No matter what the Christmas decoration is, it is very troublesome, and coming to
Lofaris
can solve a lot of your troubles!
Who we are?
Lofairs Backdrops, we offer a large variety of Custom Personalized Backdrops, including: birthday cake smash, baby shower, wedding and bridal shower, faux wood photo floors, fine art and floral. Holiday and seasonal designs include Christmas, Valentine's Day, Easter, spring, fall and winter. Our company's goal is to provide high-quality photo backdrops and attentive customer service to valued customers like you. We hope to meet and exceed your expectations. If you have any questions, please don't hesitate to contact us.
What we do?
Welcome to Lofaris Backdrop! We offfer printed party backdrops for birthdays, holiday parties, baby showers, bridal showers and more. We offer custom printed backdrops and more in a variety of different sizes and materials. Ordering custom backdrops or other products is easy. As you look around, I hope you are inspired by what you see. And, if you have any questions about working together, I would love to chat.