The photo background is both useful and challenging for photographers. For example, backgrounds can help set the stage, add backgrounds to portraits, or guide viewers through photos. On the other hand, a busy or distracting background may overwhelm the image and ruin the original good composition.
But if used properly, the background will have a big impact on the resulting photos. You can change the appearance of the photo simply by adjusting the background in the following ways.

1. Choose the right photography background
Think about your composition before taking a picture, and consider what kind of background you should use according to your composition. For example, you can use a simple background composition for photos that need to highlight the character itself, which helps to ensure that the subject's attention is not distracted. Or choose a beautiful bokeh photography background, beautiful defocused light spots, to provide a particularly good background for portraits, close-ups and macro images. You can use a fixed focus lens or any lens with a large aperture, and then face the light source to shoot.

2. Change the angle to take the photo
Another option besides moving your theme is to move yourself. If the background of the photo is too distracting from your perspective, move yourself a little left, right, or even sit on the ground, and then shoot towards the subject. You can also climb up a ladder or climb to the top of something so that you can shoot at the subject with a drop on the ground or floor. You will be amazed at how different the background looks from a slightly adjusted perspective. You can completely change the background with just a few moves, and it usually gets better.

3. Use decorations to match your background
You can additionally use some decorations that match your background to fill your picture, which will make your picture harmonious and unified.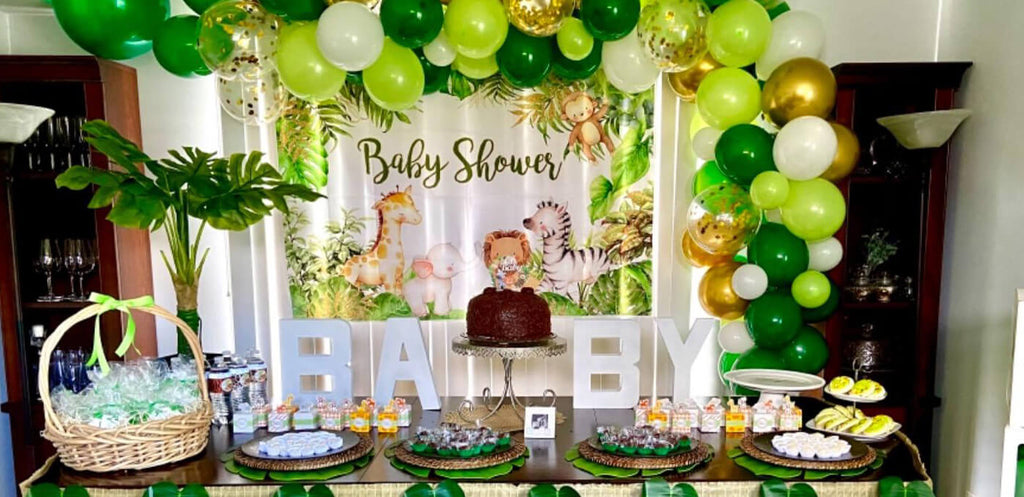 To buy the best cheap photography backgrounds, you can choose Lofaris. The various photography backgrounds here can meet your different needs. For example, cheap party backgrounds make Best Choice for Birthday, Baby Shower, Christmas, Wedding & Bridal Party and Even More , And holiday backgrounds containing various festivals, as well as many other photography backgrounds of various styles, I believe you can find what you need here.
Who we are?
Lofairs Backdrops, we offer a large variety of Custom Personalized Backdrops, including: birthday cake smash, baby shower, wedding and bridal shower, faux wood photo floors, fine art and floral. Holiday and seasonal designs include Christmas, Valentine's Day, Easter, spring, fall and winter. Our company's goal is to provide high-quality photo backdrops and attentive customer service to valued customers like you. We hope to meet and exceed your expectations. If you have any questions, please don't hesitate to contact us.
What we do?
Welcome to Lofaris Backdrop! We offfer printed party backdrops for birthdays, holiday parties, baby showers, bridal showers and more. We offer custom printed backdrops and more in a variety of different sizes and materials. Ordering custom backdrops or other products is easy. As you look around, I hope you are inspired by what you see. And, if you have any questions about working together, I would love to chat.