On a snowy day, a rainy day, or any day, nothing is more suitable for a hug than a warm blanket. These DIY blankets are the perfect embellishment for your sofa or bed. If you are looking for some creative but practical ways to decorate your sofa or bed? Try adding these great handmade
knit blankets
and throw blankets. Add some colors and textures to your decorations, as well as other warmth options. Modern, retro, simple, creative and cunning, you will surely find the perfect item that matches your decoration.
Tassel blanket
Do you like blankets with tassels? These blankets will have a more sense of design. The hanging tassels have a playful feel. Tassels will give a thin blanket the extra charm needed, because tassels can increase the weight of the blanket and add zipper and vitality to any ordinary blanket. And this is more suitable for girls, cute and a bit sexy. Tassels will never go out of style.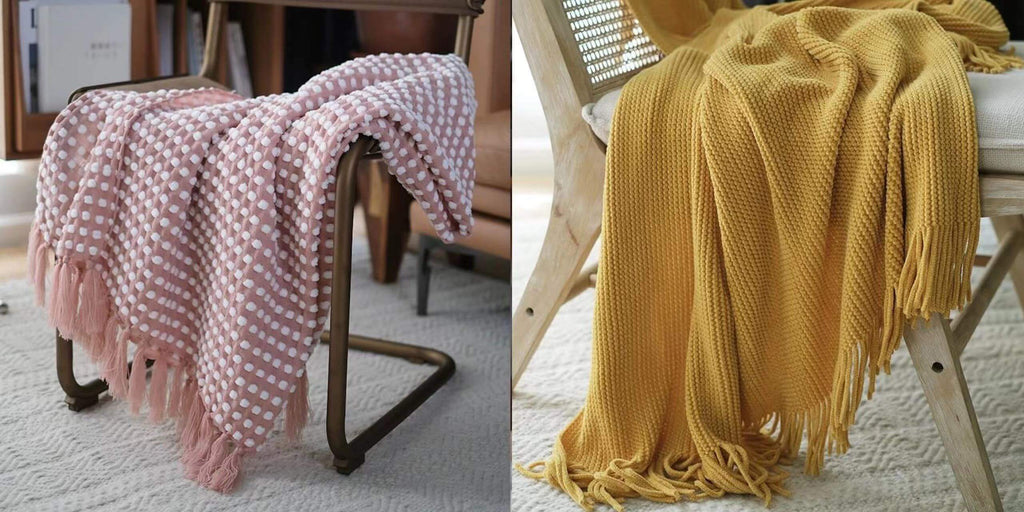 Pattern blanket
If you don't like solid color knit blankets, you can try to find some blankets with geometric patterns or ripples. This kind of blanket is more surprising than a solid color. Those with patterns may be more suitable for girls or children. Look at the TV or mobile phone while touching the soft blanket against the pattern. That must be very comfortable.
Thick throw blanket
On cold days, it's best to hang out on the sofa and watch TV by the fireplace. On extra cold days, do you usually try to pile up all your pets to increase warmth? If you have a thick knit blanket you don't need it. The soft and light blanket is very suitable for covering the body to enjoy the snowy scenery outside.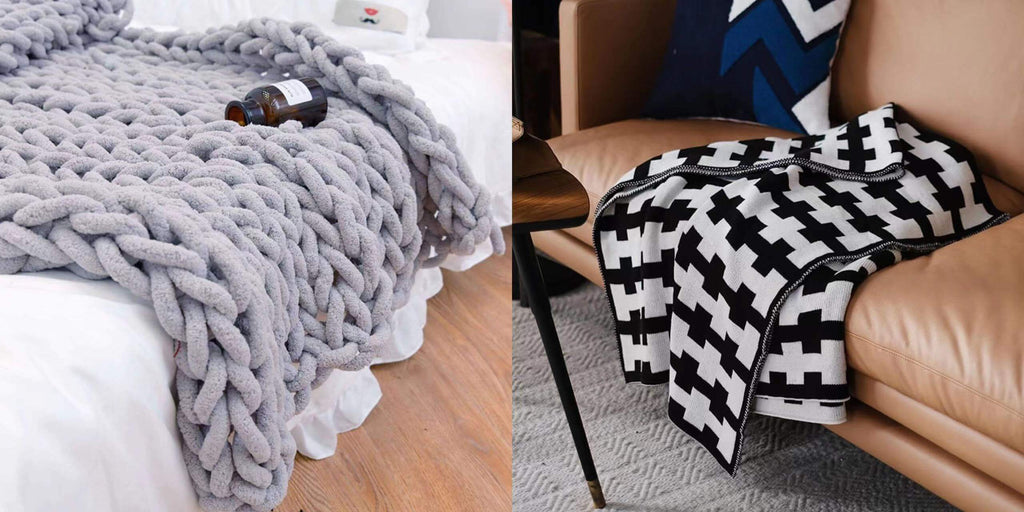 Use stylish blankets to add texture to any interior decoration-whether it is hung on the back of a recliner, placed at the end of a bed, or thrown on the armrest of a sofa. There are many uses for blankets.
Lofaris
has prepared many styles for you.
Who we are?
Lofairs Backdrops, we offer a large variety of Custom Personalized Backdrops, including: birthday cake smash, baby shower, wedding and bridal shower, faux wood photo floors, fine art and floral. Holiday and seasonal designs include Christmas, Valentine's Day, Easter, spring, fall and winter. Our company's goal is to provide high-quality photo backdrops and attentive customer service to valued customers like you. We hope to meet and exceed your expectations. If you have any questions, please don't hesitate to contact us.
What we do?
Welcome to Lofaris Backdrop! We offfer printed party backdrops for birthdays, holiday parties, baby showers, bridal showers and more. We offer custom printed backdrops and more in a variety of different sizes and materials. Ordering custom backdrops or other products is easy. As you look around, I hope you are inspired by what you see. And, if you have any questions about working together, I would love to chat.